Get an accurate Cost to Build report in less than 5 minutes for any of our house plans in the zip code you specify.
Our cost-to-build reports are widely recognized as the most accurate in the industry.
It only takes a few clicks and your report is created.
You will be able to interactively select economy, standard or premium material quality after your report is generated.
Our special, limited-time price of only $19.95 is by far the lowest in the industry for a report such as this.
Below is a sample of the cost-to-build you'll get and instructions about how to order yours.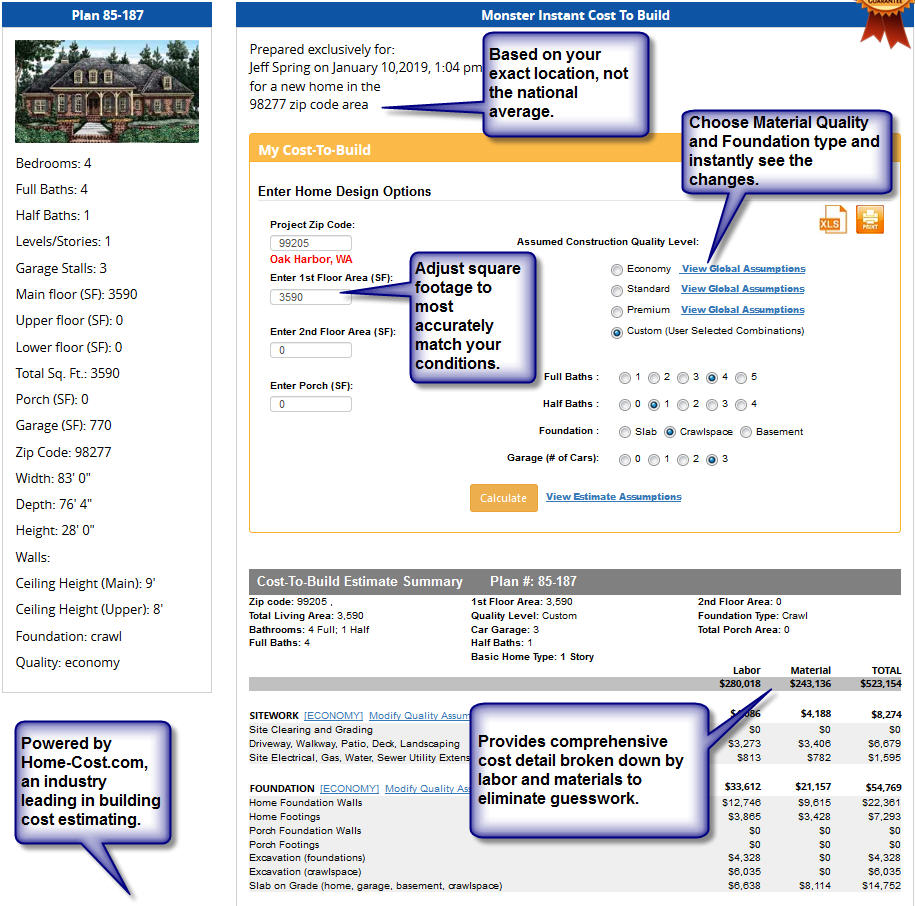 Sample Cost-to-Build Report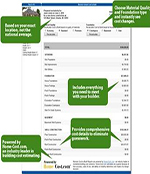 How to get your Monster Cost-to-Build report
On any house plan detail page, click on the cost-to-build button
Specify the zip/postal code of the construction location, choose a foundation type, and choose the desired construction quality
Select "Instant Cost-to-Build"
Purchase your Cost-to-Build report using our secure ordering system
Receive an email within 5 minutes with a link and password to "Your Account" page where you can view your custom Cost-to-Build report
Frequently Asked Questions