Pending home sales have increased for the second consecutive month, according to the National Association of Realtors®.
Lawrence Yun, NAR chief economist, said the latest data is consistent with a gradual improvement in home sales in upcoming months. "Attractive affordability conditions from very low mortgage interest rates appear to be bringing buyers back to the market," he said. "However, the pace of a home sales recovery still depends more on job creation and an accompanying rise in consumer confidence."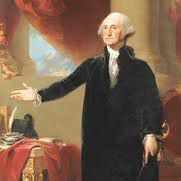 At MonsterHousePlans.com, we are excited at this news, but realize it is just the beginning.  Housing always leads the country out of recessions. However, this one might be different.  We have added 5 trillion dollars to the US debt since 2007, but Speaker Pelosi promised that we were entering a new era of "pay as you go" and "there will be no increase to the national debt"  It hasn't quite worked out that way.  This, and other policies recently enacted could bring a screeching halt to any recovery most of us are counting on.  However, we can stop this.  We can vote.  Anyone that has ever balanced a checkbook knows that our current rate of spending is unsustainable.  We need to vote in new representatives that actually possess character and fiscal disipline.  Let's return this country the values it was founded on.  Personal responsibility and self-reliance.