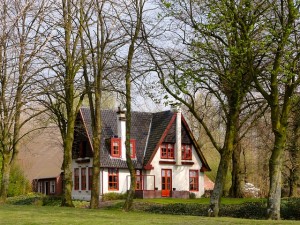 When people are on the search for a new home to buy, often they wind up frustrated and tired. Buying a home can be a very exciting time for just about anyone, but the process of trying to find the perfect house that your family wants and needs is typically both time consuming and mentally exhausting. You may find a great home in the perfect location, but with the wrong floor plan, or the one has a great backyard, but the kitchen is too small. There are many times people end up buying a home that they are not 100% satisfied with because it fits many of their qualifications, and the few lacking they feel they can either live without or change. So many times they feel that it would be easy to just knock out the back wall and make the family room bigger. The sad truth is not only are these kinds of drastic changes in your home a huge mess, but they are usually pretty disruptive to your daily living. This is why getting the perfect house plans and building your home to your specifications should be the way to go.
There are many companies out there that provide basic house plans you can tweak here and there to create your dream home, but many of them are 'cookie-cutter templates,' so it is pertinent that you review your options so you are not 'settling'. Another option is to talk with a professional that can draw you up exactly what you want, whether it is 4 bedrooms, a huge kitchen with an adjacent laundry room, or a Jacuzzi in the upstairs master bath. You decide how you want your house to be laid out, what amenities you need, and that is what you will get.
One of the great things about having a variety of house plans to choose from and customize is that it gets you thinking about what it is you truly desire. There are many times that someone thinks they do not want a formal dining room, but once they see a floor plan with it they change their mind. The important thing to do is sit down with your family and discuss what everyone is wanting in the home. Then look at what is actually needed in the home. While it's important to get everyone's opinions to take everything into consideration, you need to look at the long term. After you have discussed what everyone wants and needs, then you want to look to the future and figure out what you will need 10 years from now. Buying a home is not a short term decision, so thinking ahead prevents regrets when the kids are older. You want to ensure that your home is sufficient for a long term basis.
The most important thing to consider when building your home with house plans is your budget. There are too many people that end up building more houses than they can afford. While it is very important that you are completely happy with what is a life time purchase, you want to make sure that you are able to pay for it, and live comfortably within your means so you don't risk losing your dream home in the event of a layoff or illness.
If you are interested in looking at house plans for your build, then please check out the extensive selection and customization options we have here at Monster House.