When someone chooses to buy a new home it can bring on many emotions, and they are typically mixed. There is the excitement of owning your own home, stress from the process itself, and fear about investing so much money into any one thing. It's important that you are able to get exactly what you want when you build your own home. That is primarily the reason that you are getting your home built and not moving into one already standing, right? Many people shopping for homes find they look at house after house only to be dissatisfied with everything they see for small reasons. The reasons vary across the board, from not having enough bathrooms, the bedrooms are too close together, or the kitchen is closed off from the dining room. There are several other reasons, it all depends on the seeker. This is when finding house plans that work for your family can be so beneficial.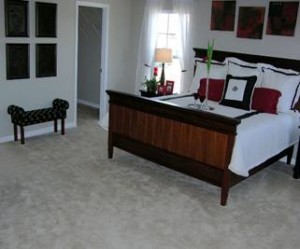 Naturally, most people have an idea of how many bedrooms and bathrooms they need in their new home, some may even already have an idea of how they want the home laid out before they begin to look at house plans. Too often people walk through an already existing home, and think that is exactly what they want without looking any farther, and they don't realize their mistakes until they are moved in. The same can go with house floor plans. Sometimes, people look at the plans, and do not take into consideration all the needs that the family has on a daily basis or the size of the lot, and they wind up paying for a brand new built-up home that is actually not what they wanted at all.
A budget is the most important thing you should figure out before looking at house plans, or considering buying a new home. Such a large investment should not be taken lightly, so the last thing you want to do is buy a home that is too big that and costs too much. This is when you find yourself having to move out of your dream home because you can't keep up with the payments. It's a good idea to call a few builders and find out how much it costs to build different style homes per square foot so you have a good grip on reality when it comes to building your home. No matter how much you love a specific floor plan, if you can't afford it then keep looking. Numerous people buy homes based on what they need today, and in the future they find themselves having to move because they have outgrown their home. If you have children, be sure that the house plans you choose will accommodate them as they get older, while still suiting your needs after they have moved out.
you are wanting an open layout or a closed layouts. It's important to consider all of your options, and the difference in costs when you begin your search. Multi-level homes can often save you money by giving you much more square footage in the home, but for a lower price. A common mistake people make is forgetting to take their property lot into consideration. The house plans you choose must be suitable for your lot and you want to be sure that you are not breaking regulations or building codes to build your dream home.
Everyone loves the idea of building a new home but sometimes it can be more work than they expected. The end result is well worth it because you are left with a home that is built specifically to your wants and needs. Finding house plans that suit you or having them customized is the best way to end up with your dream home. If you are ready to start your search, check out the vast and customizable house plans selection we have available here at Monster House Plans.