There are many different styles and types of houses on the market, but there is not usually one home that meets all the wants and needs of a person or family. When you have decided it's time to buy a new home for your family, the choices can also be overwhelming. There are many considerations that need to be made, from the location, schools, landscaping, layouts, and floor plans. The problem is that many pre-built homes have floor plans that you wish you could change, adapt, or shift around.
When investing in a new home, the plan is typically to live there for many years, so you want everything to be just right. Choosing to have your new home built is the best way to get exactly what you need and want out of your purchase, but even choosing the right floor plans can be tough.
The great thing about floor plans that you are looking at is you can often have them customized, so you can make the small changes your family needs. When you are looking through the many different layouts, you should be sure to keep in mind how convenient daily chores will be in the setup, because what you may think you want might not be the most practical once you are moved in.
One thing you really want to consider is closed floor plans versus open plans. If you are someone who loves to entertain family and friends, then open floor plans are going to be your best choice. Open plans sacrifice levels of privacy with no walls between primary common rooms, such as the kitchen, living room, and dining room. When entertaining, the open floor plan prevents people from being separated by walls.
While it may seem obvious to verify that your lot is big enough to accommodate the size of the floor plans, not all people check this beforehand. There are many restrictions or possible building codes that you must know about your property before you begin selecting the home plans. Not knowing what these are can only cause many problems and delays in construction.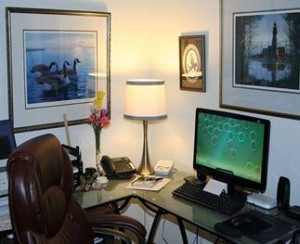 It's also a good idea to think about what is going to matter the most to your family. If you decide in the future to add a hot tub or a swimming pool, will your property accommodate the build? Think about this before picking the floor plans for your build. If your home is really large then you are taking up some of your yard area. Special rooms in the house, such as kid's play rooms, offices, hobby rooms, and even extras like home theaters and gyms can be added in later if the house is accommodating, so keep that in mind as well. If your family is into fitness and has gym equipment, then you want to consider the possibility for a workout room when choosing floor plans.
You want to be sure that your home is not only built to suit the present day, but also the future. Your kids are probably not going to need a toy room in a few years, and there will be other changes, so thinking about all of these possibilities will really help you to customize your floor plans to meet the needs for you and your family both now and in the future. Whatever your floor plan needs, click here to browse our wide selection ofhouse plans.