So, after all the stress of selling your home, you now have to buy one, which can be equally, if not more stressful. To make things a little easier for you, here's a guide to help you on your way, and hopefully make it a much less stressful journey…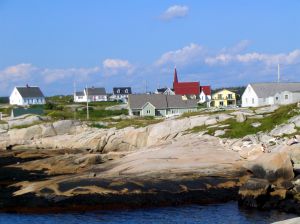 1. Buy a home you can afford
This may seem obvious, but please don't overlook it. Too many times people get their heart set on a beautiful home that is way out of their price range. Work out how much you have to spend on a house first, then only look at houses in that price range. A good starting point is to look at houses that are worth 2 and a half times your yearly salary. There are plenty of online calculators that can help you work out how much you will be able to get on a mortgage, and then tell you how much and for how long you will be paying it back (just Google 'online mortgage calculator Canada'.)
2. Don't be afraid to get help
If the whole buying process is getting a little bit too much for you then you can enlist the help of a real estate agent to help you find your dream home. Not only will they help you to find a new home, but they will help with the bidding process too, and their professional experience could go a long way here!
3. Look for houses that are near schools
If you don't have children then this may seem like a strange thing to do, and if you do have children, it will seem like a very obvious thing to do. The fact is, that homes near schools are always in high demand, so if you want to sell that house in the future it will be a lot easier, and you may even get an increased price for it.
4. Done buy before you have had the house inspected
There is nothing worse than buying your dream house and then finding out you are going to have to spend a fortune on house repairs because you didn't know about the house's structural problems before you bought it. Don't be blind sighted by the need to buy a house quickly, employing a house inspector to look around prospective houses may save you a fortune in years to come.
And remember, it may be stressful, but this whole process is also supposed to be fun! Happy buying everyone…
Niqui Stubbs is a medical student with a passion for home interiors, who also works for a company called Search Laboratory. She has lived in 4 rented houses in the past 4 years and is now looking to buy a house of her own. She also loves writing about interior design, as it is what she would have gone into if she wasn't going to be a doctor. She is currently writing for Agent Find, a company in Canada who are dedicated to helping their customers find the perfect estate agent in order to sell their house, or buy the home of their dreams.