Building a home is one of the most daunting tasks a family will ever go through. There are so many questions, so many unknowns and a tremendous amount of anxiety over what and how to build your dream. And always, the penultimate desire is to have the best possible home for the best possible cost. More and more, people are turning to the positive benefits afforded by the smaller home to address these concerns. Plans for smaller homes are becoming increasingly available and growing more popular all the time. The demand for small house plans is growing steadily and their popularity illustrates this shift in consumer preferences. It is becoming well-known that small house plans are the ideal place to start when embarking on the foray into building a home to suit your dreams.
With so many unknowns and variables, more and more people are choosing to go with smaller domiciles. The smaller house has a lot of merit when compared with some of the truly massive miniature castles on the market today. With growing concerns over energy consumption, ecological footprints and green living, the smaller home is often an answer to these concerns in and of itself. The idea that "bigger is better" is falling by the wayside in a cultural movement that calls for more responsible stewardship of our limited, and thus precious resources. The smaller house, like the smaller car, is by its very nature not only more affordable to you, but also less costly for our already overtaxed, overburdened environment. These are the kind of careful considerations designers and architects are now putting into their small house plans with you, the consumer, in mind.
Having considered how smaller homes offer an answer to many of the concerns and anxieties that arise when you first begin to contemplate building a home, let's take a closer look into the benefits of small house plans. House plans are now widely offered through a variety of venues from hardware stores to online, searchable archives such as on offer through Monster House Plans. With 23 556 plans available on our site alone, you, the consumer have a great array of choices to suit your needs and ideas. In keeping with the philosophy of the smaller home, small house plans abound. These plans are carefully drawn up considering the best possible stylistic, architectural and construction options available through the work of leaders in the industry.
While searching through our small house plans you can rest assured you are looking through the best in what the housing design world has to offer. Efficiency is absolutely key. With the amount of knowledge and expertise that has been used in the development of house plans over the many years of their existence, these plans have grown steadily more refined. Redundancies have been cleared away. New techniques and technologies are considered. All in all, the value contained within the small house plans available rivals that of much more costly custom designs.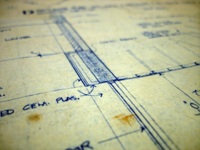 When you are looking for the best possible smaller home for the best possible cost, small house plans are clearly worth your consideration. At Monster House Plans, we have a vast selection of small house plans for you to choose from.