Remember the days when we used to use floppy disks to store data, accessed the internet through a dial-up connection, and rented movies from an actual video store? If the memory of these scenarios seems hazy, that's because those days are far behind us. Now we have compact USB sticks/hard drives to store data, we have broadband and high DSL internet connections, and we rent our movies online or through our cable provider. There are many examples to choose from of technologies and processes that have evolved significantly, and have had a huge impact on our daily lives, but one important example is also connected to improving our home life. This is the ability to view high-tech house plans when we are looking to construct a new house.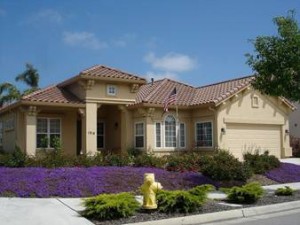 Just a few years ago, our best option in this situation was to look at a typical 2D computer generated stock plan. Sure, this gave us an idea of what the floor plan of our future home could look like, but it didn't bring the design to life. Now, through companies like Monster House Plans, new intelligent 3D house plans are being used to show customers how truly liveable their new home will be. For the first time, you can actually envision what walking through your brand new house will be like!
Much like the difference between a smart phone and a basic cell phone, these new 3D house plans open up a brand new world of accessibility to potential homebuyers. Imagine owning a smart phone, and then having to go back to a regular cell phone where you can no longer browse the internet and connect to social networks? You would feel like you were left behind in the dark ages. Similarly, the difference between a 2D and 3D house plan can have a huge impact on how you feel about your potential new home and whether it will reflect your unique personality.
How else can you get the full picture of the designer's vision and style, and judge whether your vision matches? With these types of house plans, you can see multiple different perspectives and vantage points of both the interior and exterior of the building that you hope to make your home sweet home! With a combination of 3D perspective, and specific construction detail that doesn't even require additional software, these plans offer an in-depth look at the potential constructability of your desired new home.
Three dimensional house plans also allow you to preview and alter material finish selections throughout the entire modeling process. You can be sure you are receiving the highest standard when it comes to the construction of your home, and that you will receive accurate material reports. You will have the ability to make quick additions to the custom design and fix specifications to fit your unique personal style!
Who wouldn't want an in-depth, aerial view of the building that has the potential to be their home for decades to come? If you are a young home buyer who is used to using technology that can give you access to everything you need to know, it might be a good idea to check out our 3D house plans. You never know when a model or design will capture your heart!
Click here to learn more about our house plans; we're confident you'll find one you love!